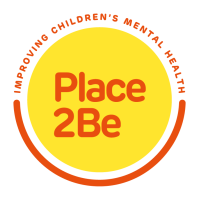 Log in to Place2Be Learning Portal
Log in using your account on:
Place2Be Single Sign-On
Is this your first time here?
Your username is your email address. For Place2Be employees, this will be your Place2Be email. For Counsellors on Placement and Trustees, this will be the personal or other work email address that you supplied Place2Be when registering with us.

CPCAB/BACP Qualifications (Levels 2, 3, Postgraduate Diploma and Masters courses)
Professional Qualifications courses can be applied for via the main Place2Be website. Once you have been offered a place, you will be sent an email with your username, password and course link a week ahead of the course start date. If you are unable to login and access your course once you have received this information, please contact qualify@place2be.org.uk for assistance.

Counsellors on Placement - please note that this is a different website to the Counsellor Portal and has a different password (unless you have manually made them the same).

If you cannot log in, use the "Forgotten your username or password?" link above. An email will be sent to you with details of how to log in / reset your password. If you have not received an email within 10mins, be sure to check your junk / spam folder.
If you still cannot log in - Place2Be employees and Trustees should contact IThelp@place2be.org.uk. Counsellors on Placement should contact your Placement Coordinator directly. 
Newly approved Counsellors on Placement, please note: There may be a delay creating an account for you, especially if you have not yet been assigned a school. Contact your Placement Coordinator if you have any questions about this.